Faculty from Harvard, MD Anderson, CSIC, Vall d'Hebrón, among others

1 year Online Programme

Unique initiative in Europe
INTRODUCTION AND GOALS
The Molecular Oncology Master – MOM, is a training program for clinical oncologists, pathologists, hematologists and other medical specialists or biomedical graduated students from fields associated with tumor disease.
The MOM  is a unique initiative in the world, with more than 100 exceptional professors carefully selected at national and international level. Among MOM's faculty are the higher exponents of molecular oncology discoveries and the authors of the content they teach.
The MOM program is offered by the Centro de Estudios Biosanitarios (CEB) (Biosciences Studies Centre) and has the recommendation of the European School of Oncology. It also has the scientific support of the Spanish Society of Medical Oncology (SEOM) and Spanish Society of Hematology and Hemotherapy (SEHH).
Read more
The MOM provides training in Molecular Oncology based on a multidisciplinary approach of tumor disease, which has a positive effect in care intervention.
The student will have access to basic knowledge about the origin and development of cancers, the methodology of basic research and clinical oncology, known patterns of phenotypic expression of tumors as well as other therapeutic approaches based on molecular pathways involved in carcinogenesis .
With this program you will receive a cutting-edge training for oncology specialists in the twenty-first century. Nowadays, a clinical practice of excellence cannot be conceived without  a profound knowledge of the molecular basis of the disease and without a proper diagnosis, prognosis and treatment based on each patient molecular markers.
NEWSLETTER
Sign up for our newsletter and receive the latest advances in Molecular Oncology
Why doing a Molecular Oncology Master?

ADVANCED TRAINING
Read more
The training received by specialists linked to the oncological disease during the Bachelor of Medicine and subsequent specialization, does not delve deeper and in detail on the knowledge of the molecular basis of cancer. Today,  a clinical practice of excellence cannot be conceived without the knowledge of the molecular basis of the disease.

LEADING CLINICAL PRACTICE
Read more
Diagnosis, prognosis and treatment based on the molecular pattern of the patient allows cutting-edge clinical practice. New therapeutic strategies are based on specific molecular targets inhibitors, or in blocking or activating certain routes. It is imperative a specialized training that allows professionals to deepen in the molecular basis of cancer and at the same time patients benefit from this knowledge.

ADVANCES IN RESEARCH
Read more
Oncology from XXIst  century is based on the progress of investigation. Only a joint translational research effort can bring these advances to patients. Research and training are essential tools to address cancer in daily clinical practice. Both approaches are needed for a correct patient treatment.
Structure
Credits: 60 ECTS
Content distribution:

Molecular Basis of cancer
Proto-oncogenes and oncogenes
Tumor supressor genes
Cellular processes involved in carcinogenesis
Molecular Pathology techniques
Molecular Pathology in the clinic of solid tumors
Molecular Pathology in the clinic of hematological tumors
Methodology in clinical research in Oncology
Risk factors in neoplasias
Pharmacology and anti-tumor agents
New molecular therapies
Modality
The MOM is taught online.
The student will access to recorded classes through the CEB e-learning platform.
Teacher's power point presentation will be available to students for download.
Students can send queries to teachers from the e-learning platform.
Duration
12 months
 Starting Next September 2020
Degree
Molecular Oncology Master
Private and not official degree awarded by the Centro de Estudios Biosanitarios.

MÓNICA LÓPEZ BARAHONA, PhD
GENERAL ACADEMIC DIRECTOR
PhD in Biochemistry
General Academic Director of CEB.

ALBERTO MUÑOZ TEROL, PhD
DIRECTOR OF MODULE I
PhD in Life Sciences.
Research Professor at C.S.I.C.

MIGUEL ÁNGEL PIRIS PINILLA MD, PhD
DIRECTOR OF MODULE II
MD and PhD in Medicine (Pathology)
Head of the Pathology Division at Hospital Universitario Fundación Jiménez Díaz, Madrid.

FÉLIX BONILLA VELASCO MD, PhD
DIRECTOR OF MODULE III
MD and PhD in Medicine (Internal Medicine and Oncology)

FERNANDO PELÁEZ PÉREZ, PhD
COORDINATOR OF PRACTICUM
PhD in Life Sciences.
Director of Biotechnology Program at Centro Nacional de Investigaciones Oncológicas (CNIO).
FACULTY
The faculty includes international recognised researchers and oncologists from institutions such  Hasrvard-Beth Israel Deaconess Medical Center, MD Anderson Cancer Center, CSIC, Vall d'Hebron Institut de Recerca, among other.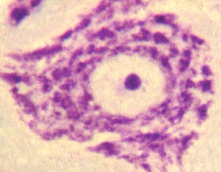 MODULE I
CELLULAR AND MOLECULAR BIOLOGY OF CANCER
(September 2019 – December 2019)
This module will cover the basic knowledge of cell biology and mechanisms flag of gene regulation, and changes caused by malignant transformation.
Read more
Molecular Processes will be reviewed, including genes controlling cell proliferation and biological activity of the main proto-oncogenes and tumor suppressor genes and the Implications of tampering. Also study the importance of the repair of genetic damage and mutator route in carcinogenesis, the basis of the processes of apoptosis, cellular senescence and immortalization, stem cells, angiogenesis and lymphangiogenesis and tumor immunology.
Main subjects:
1. Cell, genes, and regulation of gene expression .
2. Proto-oncogenes and oncogenes.
3. Tumor  suppressors genes .
4. Cellular Processes involved in Carcinogenesis .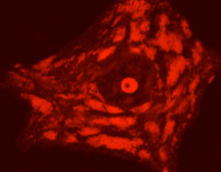 MODULE II
MOLECULAR PATHOLOGY
(January 2020 – March 2020)
Understanding through didactic presentations and optional laboratory work, basic aspects of molecular diagnostics, the technical and conceptual basis, its implementation…
Read more
…in clinical practice in selected diseases.
After completion of the module, the student must be able to:
Understand the basic vocabulary and concepts of molecular diagnostics;
Understand the conceptual foundations of the main techniques, their limitations and applications;
Interpret results of these techniques;
Interpret and evaluate scientific publications based on studies of molecular pathology;
Identify key areas of pathology where these techniques can be of practical use.
Main subjects:
1. Immunohistochemistry.
2. Cytogenetics.
3. Cancer genome.
4. Gene expression regulation and analysis. Transcriptomics. MiRNAS.
5. Proteomics.
6. Epigenetics.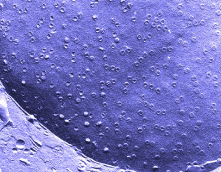 MODULE III
MOLECULAR ONCOLOGY
(April 2020 – June 2020)
This module contains aspects of epidemiology, carcinogenesis and inheritance and analyzes the knowledge about new updated review of the possibilities of different approaches to…
Read more
…the design of drugs, the current state of drug search directed against molecular targets. We will review the various forms of immune therapy and gene therapy, and discuss the clinical trial methodology and application of molecular targets in addition to diagnosis and prognosis, problems and prospects in this field.
Main subjects:
1. Epidemiology and agents related to cancer risk.
2. FamilyCancer.
3. Pharmacology and antitumoral agents .
4. More treatment strategies .
5. Clinical research methodology.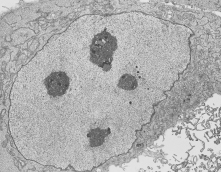 MODULE IV
RESEARCH PROJECT
Students will perform a research project which may consist of conducting a research project developed in laboratories and / or hospitals, or in a literature review on a topic of antitumor therapies allowing interest in…
Read more
…Molecular Oncology, or in designing a research project. During the months assigned to carry out the research project the student will have a tutor. It is essential to have the approval of the tutor for the research work can be evaluated.

ACADEMIC PROGRAM

EVALUATION
Read more
At the end of each of the three theoretical modules, students perform a multiple choice test exam through the e-learning platform.
It is mandatory to approve the three tests independently to obtain the degree of Molecular Oncology Master. Passing the three exams, the arithmetic mean of the scores will account for 70% of the final grade. The remaining 30% will be the mark obtained in the research report that the student must perform.
REQUIREMENTS AND ADMISSION
Addressed to
Specialists in Oncology
Specialists in Pathology
Specialists in Hematology
Specialists in Radiotherapy
Other Graduates or Doctors in Biosciences areas with an interest in tumor disease
SELECTION AND DEADLINES
Candidates must hold a bachelor's degree in a biomedical area.
You need to send your updated CV, in order to be evaluated by the Academic Board before for admission in the program.
A high level of English is required to attend the master's program.
ADMISSION
Send your CV to:
egalian@ceb.edu.es
Read more
Total cost is 6.900 € paid in 3 instalments:
First instalment 2.300€: before June 20th.
Second instalment 2.300€: before July 20th.
Third instalment 2.300€: before September 15th.
12-Month financing available without surcharge.
Payments are not refundable.
Read more
FINANCIAL AID
Scholarships for Academic Excellence
Currently we are calling for scholarships (partial) for the September 2022 intake for MOM in English.
You must send your data from HERE
Deadline: May 13, 2022
REQUEST FOR ADDITIONAL INFORMATION
If you want more information fill in your details here: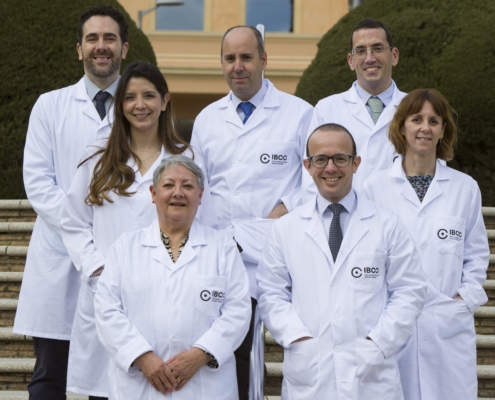 https://mom.ceb.edu.es/wp-content/uploads/2022/03/Z2FBWCD4UJDPJNYB7XKMLXTBLA.jpeg
1307
1960
admin
https://mom.ceb.edu.es/wp-content/uploads/2016/03/logo_en.png
admin
2022-03-29 11:27:39
2022-03-29 11:29:55
A NOVEL THERAPY FOR METASTATIC BREAST CANCER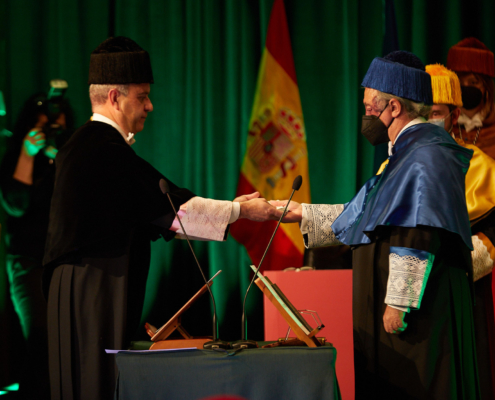 https://mom.ceb.edu.es/wp-content/uploads/2022/02/20220225_MB.jpg
1259
1625
admin
https://mom.ceb.edu.es/wp-content/uploads/2016/03/logo_en.png
admin
2022-02-25 16:28:39
2022-03-29 11:30:09
MARIANO BARBACID RECEIVES THE INVESTITURE AS DOCTOR HONORIS CAUSA BY THE UNED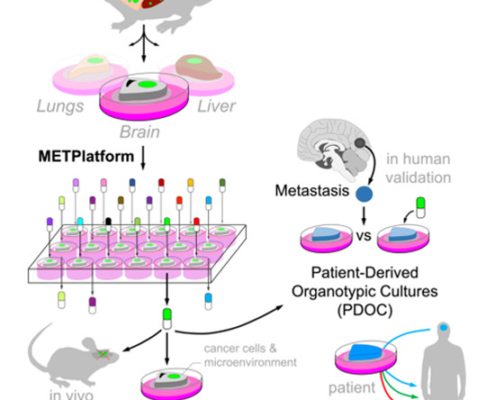 https://mom.ceb.edu.es/wp-content/uploads/2022/02/emmm202114552-abs-0001-m.jpg
633
550
admin
https://mom.ceb.edu.es/wp-content/uploads/2016/03/logo_en.png
admin
2022-02-25 16:05:50
2022-03-29 11:30:18
METPlatform: A SUPERFAST NEW METHOD TO TEST MULTIPLE DRUG COMBINATIONS ON PATIENTS BRAIN METASTASIS THAT CAN SIGNIFICANTLY IMPROVE SURVIVORSHIP